DESCRIPTION
The WM Series Tube Cleaner Machines specialise in cleaning scale deposits in cooling water circuit and are applicable to cooling water circuits of various types of production equipment. Convenient to operate and simple to use, this series of tube cleaner machines are equipped with a trolley design which facilitates easy movement, as well as a leakage circuit breaker which makes them safe and secure. The body of these cleaner machines which are made of #304 stainless steel, along with acid and alkali resistant FRP tanks and PP + fibre-reinforced acid and alkali resistant glandless pump, make these equipment solid, durable and corrosion-resistant, such that tube cleaning will no longer be a troublesome task.
---
SPECIFICATION
Model

WM-75
WM-100
WM-135

Circulating

75 L/min

100 L/min

135 L/min

Lift

6.8 m

9.8 m

12.5 m

Pipe

3/4"

1"

1"

Weight

23.5 kg

Size

600(L) x 450(W) x 780(H) mm

Body material

#304 (1.5mm) stainless steel body

Pump material

PP Acid/alkaline resistance glandless pump

Water tank material

F.R.P Acid / Alkaline Resistance Water Tank. 250(L) x 250(W) x 600(H)

Water way switch

The switches for the water channels are acid/alkaline resistance and have various tube inlets and outlets

Movable trolley

4 thickened and reinforced wheels

Pressure adjustment

Built-in circulating system. It prevents pump from idling and adjusts the pressure of outgoing water
---
STEPS
Cleaner positioning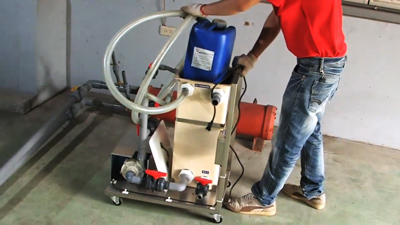 Its wheel trolley design makes it easy to move around. It requires less effort to position the cleaner, thus saving time and effort.
Connectivity to the pipe line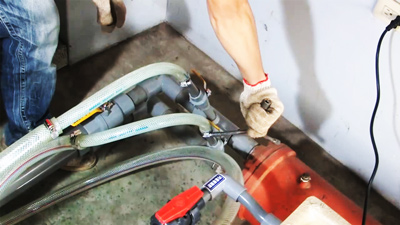 Connect the cleaner machine to the pipe line of the equipment to be cleaned, and ensure that it does not fall off.
Switch on the cleaner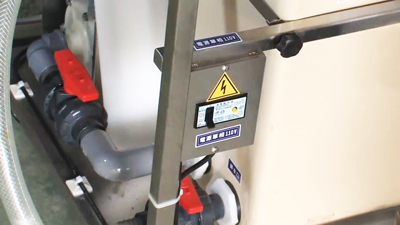 After the pipe line is connected, switch on the cleaner. The switch is equipped with a leakage circuit breaker to prevent the risk of leakage current at special sites, thereby making the cleaner machine safe and secure.
Inject water and medicament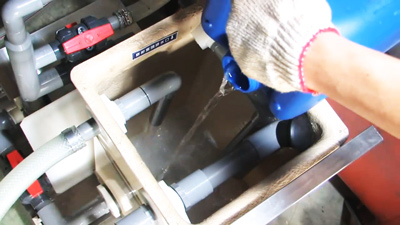 After switching on the cleaner machine, pour water and medicament into the tank. The cleaner will initiate circulation cleaning. The pipe lines will be properly cleaned according to medicament ratio. 
---
 CONTACT NOW!
---
---